Welcome to Sarah Spearing Fitness
Your journey to STRONG, HAPPY and HEALTHY.
At Sarah Spearing Fitness we embrace individuality and respect your unique requirements when it comes to health and fitness. So we have curated a programme of classes and activities with options for all. And whatever the programme, we always stay true to our core values – Strong, Happy and Healthy – to help our clients reach their individual goals.

BOOK A CLASS
Our group fitness classes include BodySculpt, High Intensity Interval Training, Outdoor Circuits, Resistance Bands and Post-Natal exercise, plus Individual or Group Personal Training.
CLASSES AND TRAINING INFO
We offer personalised services such as health and fitness consultations and personal training, as well as group fitness classes, both online and in real life. Click to learn more and discover your new fitness routine.
Hi, I'm Sarah and I have been helping my clients with their health and fitness goals for over fifteen years. I am passionate about bringing joy to exercise and seeing my clients get stronger and healthier is why I love what I do.
testimonials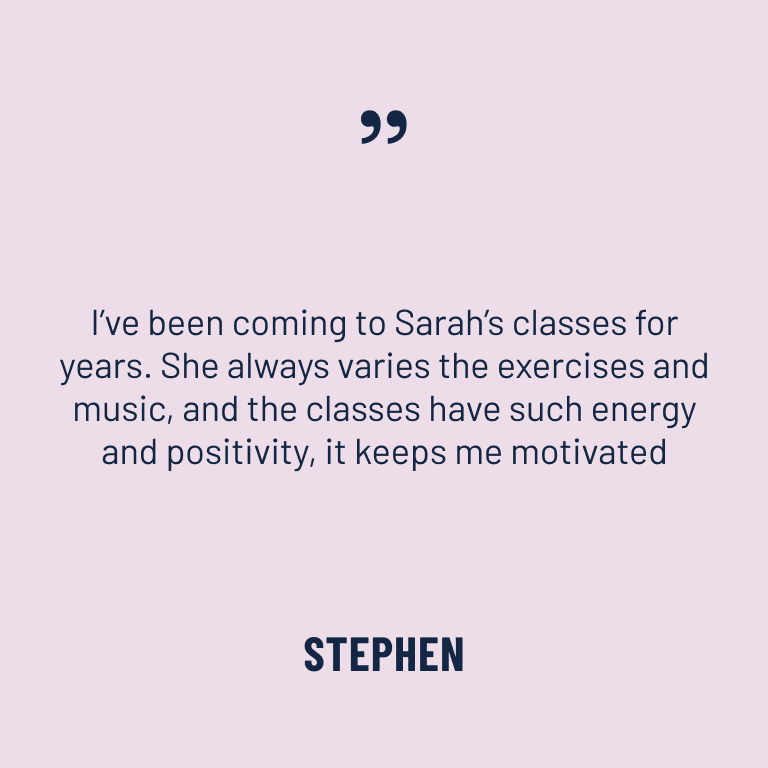 Sign up to my mailing list to stay up to date with classes info and any discount passes